Interstate and Long-Distance Movers DC
If you've ever amassed stress from a move of relatively small proportions, you already know the importance of eliciting a team to help you facilitate your long-distance move. A long-distance move is one of the more stressful endeavors you'll likely ever have to undergo. It takes a world of patience, a methodical plan, and a keen sense of problem-solving skills to guide you when issues arise. For most people, the struggle begins long before the actual moving part. The struggle begins with finding a reputable business that is still relatively affordable.
At Shipping Solutions Worldwide we offer long-distance moving services for just those instances when you need to travel with all of your worldly possessions in tow. With us at the helm of your project, we'll keep you insulated from problems and provide an experience of smooth sailing. We're the long distance movers NYC, Virginia, Maryland, and DC residents can trust to take them across the country.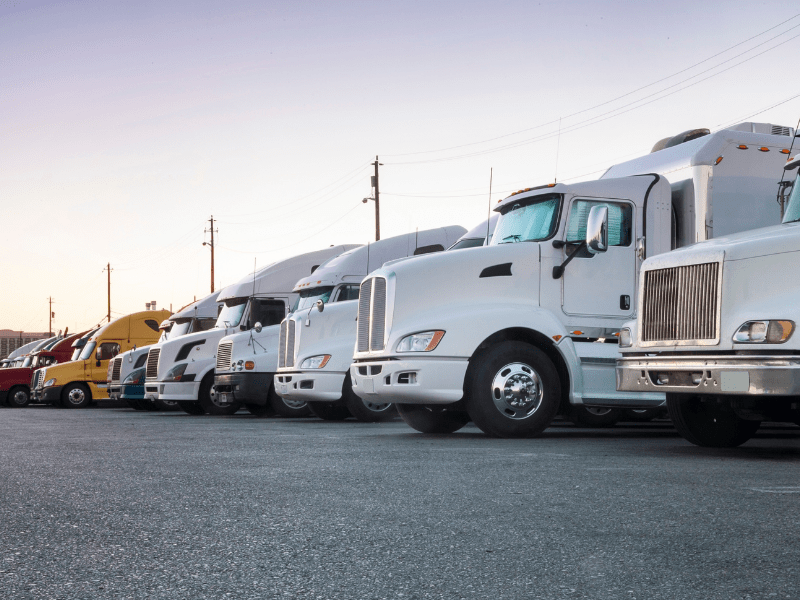 An Introduction to Long -Distance Moving Services
Thankfully at Shipping Solutions Worldwide, we've undergone years of necessary research and trial and error to establish our protocol for long-distance moving. Not only do our long-distance services take our customers across the globe, but they also offer reliable transportation here domestically. As with any job of a moving nature, the more space you put in between locations, the more logistically complicated the job is going to get.
Our drivers are certified to cross state lines, an integral part of long-distance moving. We carry the right credentials and insurance enabling us to provide long distance moving NYC to the east coast. Due to the nature of our operation, we are clear to transcend state lines and do so safely and effectively. Not all movers, especially those only concerned with local moves, have the ability to do so. With Shipping Solutions Worldwide at the helm, you can rest assured all the details have been finalized.
Moreover, with local moving vs distance moving, you might see a difference in size allotments between vehicles. Seeing as we're a company with access to large global movers such as planes, freight, and waterway service, we have no problem in procuring the optimal size of truck for your interstate move.
The timelines surrounding local and long-distance will also vary significantly. A crew of long distance movers Washington DC like Shipping Solutions Worldwide might take multiple days to travel to the destination based on the distance. Whereas with most of our local jobs, it's safe to say we can usually have them locked down within a day or two days-time. Perhaps this is the most pertinent factor to keep in mind as you're deciding how to move forward with your interstate moving plans.
Shipping Solutions Worldwide is able to offer comprehensive services in a way most movers simply cannot. Our years of experience have led us to create game plans in a fraction of the time as our top competitors. We know the nuances of the industry better than just anyone else. Furthermore, our accreditations and licensing speak volumes about our dutiful nature. We are the best long-distance movers NYC can call on.
What's Included in Our Long-Distance Services
Packing & Unpacking:
When it comes to packing and unpacking, we have no problem letting our clients choose how they want to proceed. Our clients have full control over whether they'd like to pack for themselves or have us pack for them. If our clients pack for themselves, we'll figure out a way to coincide your packing process with our scheduling. On the contrary, if you choose to enlist our services (as we highly recommend-especially for long distance) we'll provide all the materials necessary. This includes blankets, packing tape, crates, boxes, etc. Part of our process includes making an inventory of your belongings which we will conduct on-site, prior to any packing. It's our promise to keep your possessions safeguarded as your long distance movers Baltimore MD provider of choice.
Following the packing process, we will oversee the actual moving process from the moment we leave origin to the moment we reach the destination. Once at the destination, part of our services includes unpacking in the same professional manner. We'll bring in your items, reassemble them if necessary, and configure them in your new space. Of course, we're happy to yield our responsibilities if you wish to take it on by yourself. Our goal is to alleviate the stressors in any way we can.
Vehicle Shipping:
Whether interstate or local, our vehicle shipping service is ideal for those who want to relinquish the responsibility of moving a car by themselves. Whether you're moving across the country, or overseas, vehicle shipping is a surefire way to take one less stressor off your plate. As seasoned long distance movers Baltimore residents can entrust us with their vehicles. Shipping a vehicle requires a certain level of knowledge and understanding to execute effectively. We've been in the business for so long that shipping a vehicle of any size, make, or model is second nature to us.
Shipping Solutions Worldwide on average oversees the shipment of one vehicle per week. We've arranged an insurmountable number of car shipments from virtually everywhere in the United States to our home base. We offer two types of car shipping: containerized versus roll-on roll-off. While we guarantee that both methods will result in the safe delivery of your vehicle, containerization is the most secure. When it comes to long distance moving companies NYC automobile owners will find our service precise, thorough, and reliable. For more information regarding roll-on roll-off versus containerized shipping methods, we'll discuss those options and more about the process with you when you initiate contact with us.
Storage:
There are a lot of reasons why our clients may need storage services. We offer long-term and short-term storage services in our secure storage facility. Our Gaithersburg, Maryland storage facility is safe, spacious, clean, secure, and climate-controlled. Regardless of your intentions for needing storage, we are happy to provide service for as long as necessary.
Shipping Solutions Worldwide offers an affordable option for storage that aligns with your level of need and care. We're flexible in our pricing and can offer up storage space for just about any duration of time.
DID YOU RECENTLY MOVE WITH Shipping Solutions?
WE'D LOVE TO HEAR YOUR FEEDBACK. PLEASE CLICK HERE TO LEAVE US A REVIEW »